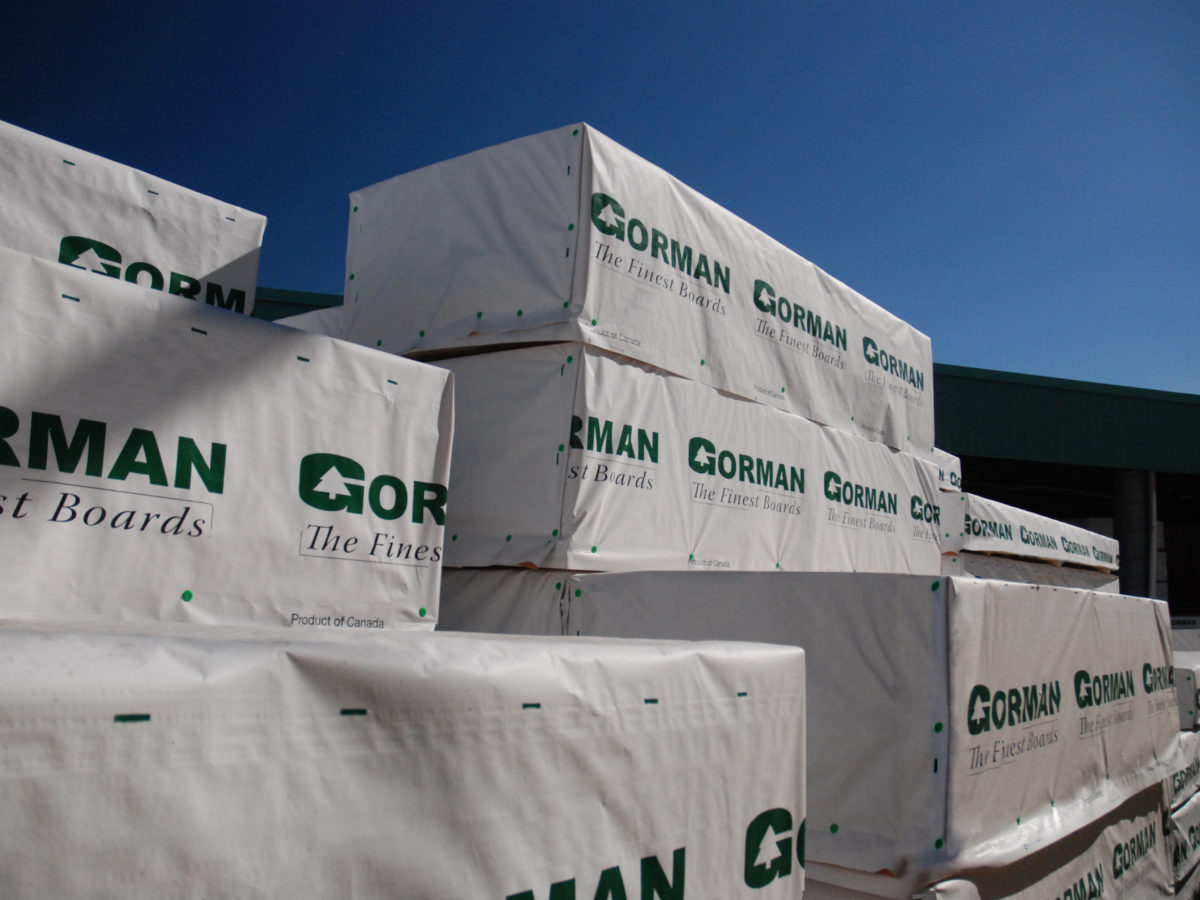 The Gorman Edge
in selection.
The Gorman Difference
At Gorman Bros. Lumber, we have one primary focus in what we produce.  We produce the finest 1 inch boards.  Within that focus, we also understand the need to tailor our products to fit our customer's preferences.
Different Grades: All of our 1 inch boards are carefully graded. Smaller and fewer natural traits are allowed in the higher grades of wood.  We offer:
Clear Select (C&Btr) – our highest grade of lumber
Gorman Elite (Premium #2) – better than industry standard for #2
2&Btr No Stamp (Unlimited blue #2) – better than industry standard for #2
Gorman Craftsman (#3 Com) – better than industry standard for #3
#4 Com – better than industry standard for #4
Different Patterns: Gorman Bros. creates a variety of board patterns so you can choose what best fits your project.  We also create pattern that gives you two different looks with the same board – depending which side you choose to display.
Different Package Sizes: Gorman Bros. wraps all of our lumber in protective tarp to ensure clean stock and better inventory control for our clients. We offer several package sizes: export, full, half, third and micro packages.  You choose what is best for you.
Gorman Bros. Lumber doesn't sell directly to the public, but our product is available locally and globally. Just look for The Finest Boards.